Camping Paradis on the Morbihan seafront
---
Seaside holiday at Camping Paradis in Ploemeur
---
Looking for a Camping Paradis near the beach for your next vacation? La Baie de Ploemeur, Camping Paradis in Morbihan, will win you over with its ideal oceanfront location. Come and enjoy a 100% water-based holiday with your children!
Just a few minutes' walk away, the sandy beach promises hours of walking, lounging, snowshoeing and sandcastle building.
At high tide, enjoy swimming in the waves and water games. At low tide, explore the foreshore, go fishing on foot, and take advantage of the wide-open spaces to play kite, throw the vortex or race on the wet sand.
A Camping Paradis with swimming pool by the sea in the Morbihan offers an infinite variety of leisure activities at any time of day.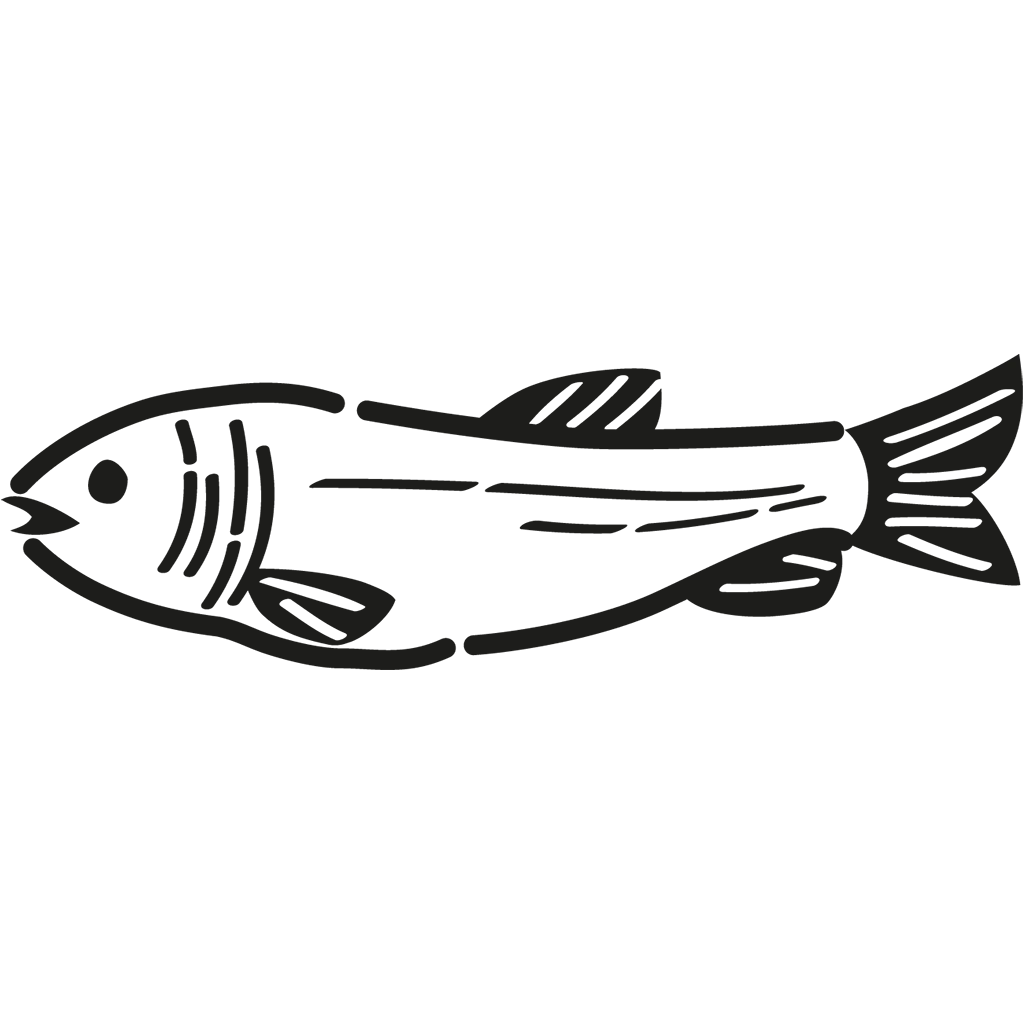 Water sports in the sea
---
When you're on vacation at Camping Paradis by the sea in Ploemeur, it's time to try out some unique water sports.
Surfing, boating, sea kayaking, paddling or fishing? The Morbihan coast gives you a choice. Your stay at Camping Paradis La Baie de Ploemeur will give you the opportunity to take part in numerous water sports activities every day: in the immediate vicinity at the surf club and canoe base, or a little further away with the cruises on the Laïta and in Lorient harbor.
The Fort Bloqué nautical base offers a wide range of water-based activities for all levels: windsurfing, catamaran and dinghy sailing. Looking for a thrill? Dare to use towed buoys!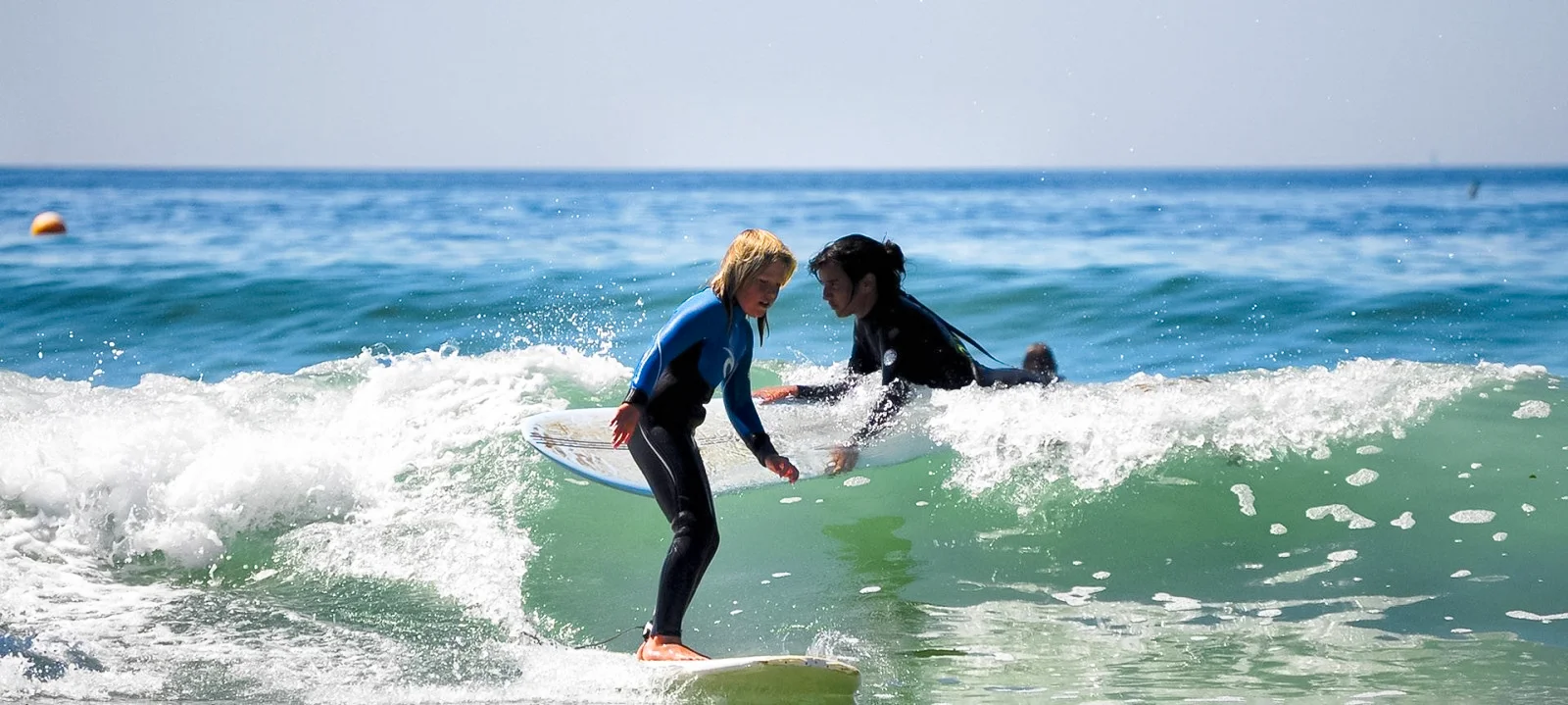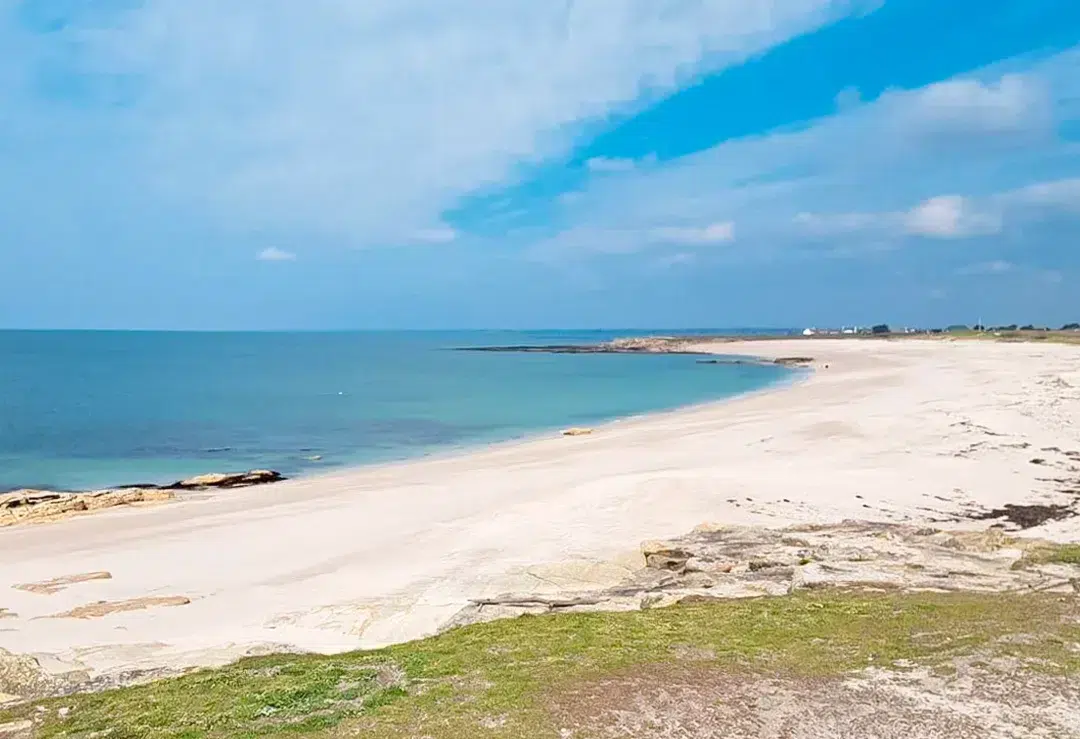 The most beautiful beaches near Camping Paradis
---
Are you already dreaming of your next beach vacation in Bretagne? Book your stay at Camping Paradis by the sea in Ploemeur, close to the most beautiful beaches in Morbihan. For swimming, lounging, family games and romantic sunsets over the ocean, there's nothing like a sandy beach on the Atlantic.
At Camping Paradis de La Baie de Ploemeur, several famous beaches are within walking distance. The beautiful Kaolins beach to the south, opposite the golf course, is supervised in summer. Its unspoilt environment makes it one of the most beautiful beaches on the coast. To the north, the large Fort Bloqué beach stretches 2 km to Guidel. It is home to the nautical center, which offers a wide range of activities for all ages.


Discover our swimming pool, services, activities and events
---